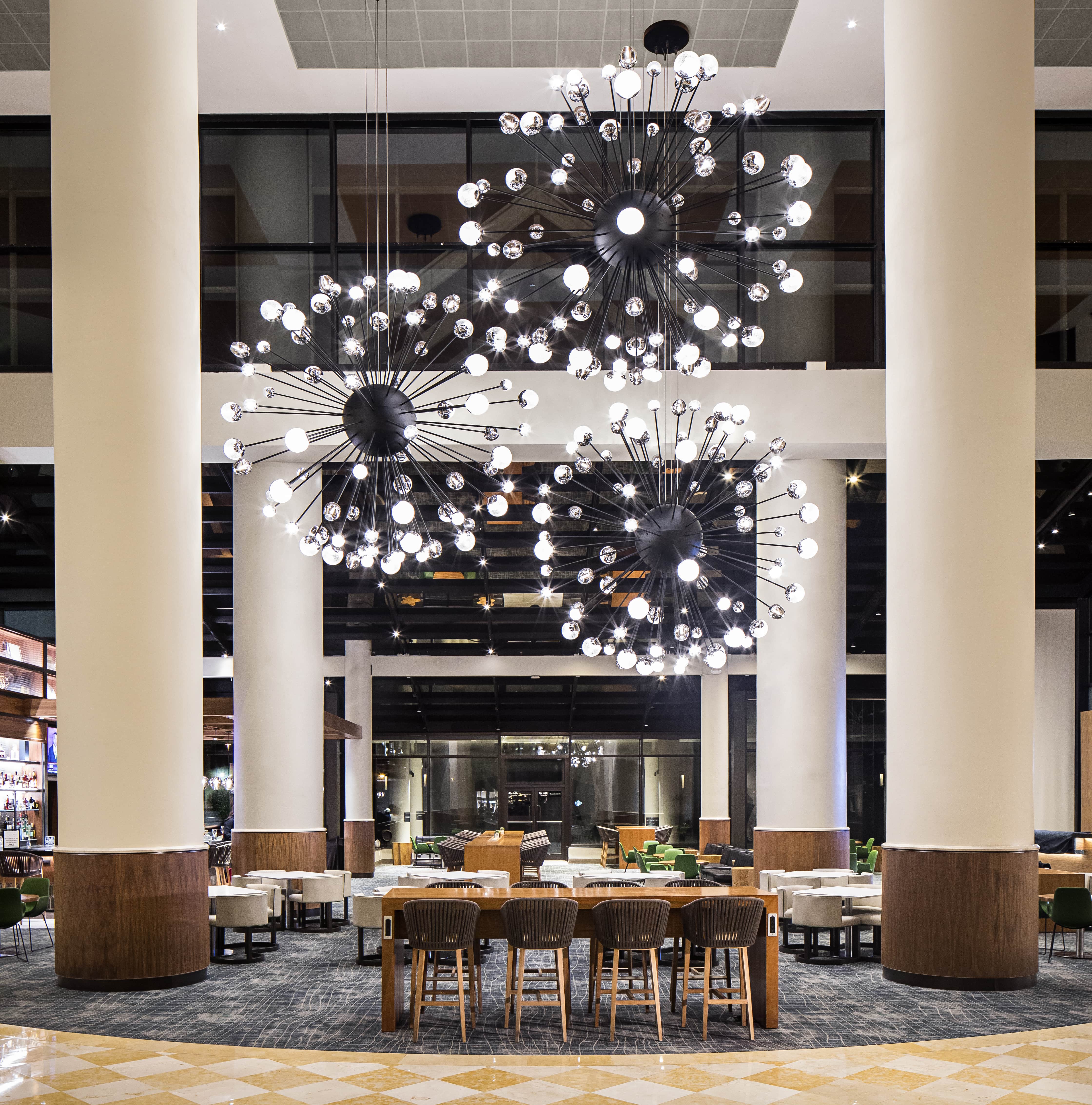 At the Orlando World Center Marriot, Stephanie Head, Design Principal of designONE studio, teamed with Cameron Coxworth Adler of BP Lighting to meet the project's lighting needs. HVLG Contract combined custom with standard pieces to make another standout hospitality space, tailored to Head's vision and the hotel's needs.
That vision had a name: "Undulating Rhythm."
Providing a focal point for the lobby bar while adding much-needed sparkle at night, these staggering fireworks fixtures tied in to the Troy Odyssey pendants over the bar and satisfied the "undulating rhythm" requirement in three ways:
The arms of the fixture undulated
The metal shade cup for one of the class shades had an undulating pattern
And the large circular fixtures were hung in an undulating manner
Getting there was an easy collaborative process. Our team met several times with the designer as well as maintained good communication via multiple conference calls and emails to refine Head's original concepts. The designer had some inspiration images of a massive single fixture to fill the space.
Due to the engineering that would be involved with a single fixture, we decided to create a large cluster of fixtures which would still be quite vast in scale instead.
Head wanted a variety of glass "orbs" to create interest. Exploring the deep reserves of the HVLG standard offering, she and our team pulled inspiration from the Troy Odyssey collection for one of the glass elements. This of course added to a sense of design unity throughout the space, as the bar is lit with Odyssey pendants.
HVLG Contract created models of the three glass "shades" for review, and once approved, the fixtures went into production. The end result is a dynamic and incredibly large-scale lighting display that perfectly fits the soaring ceilings of the lobby bar.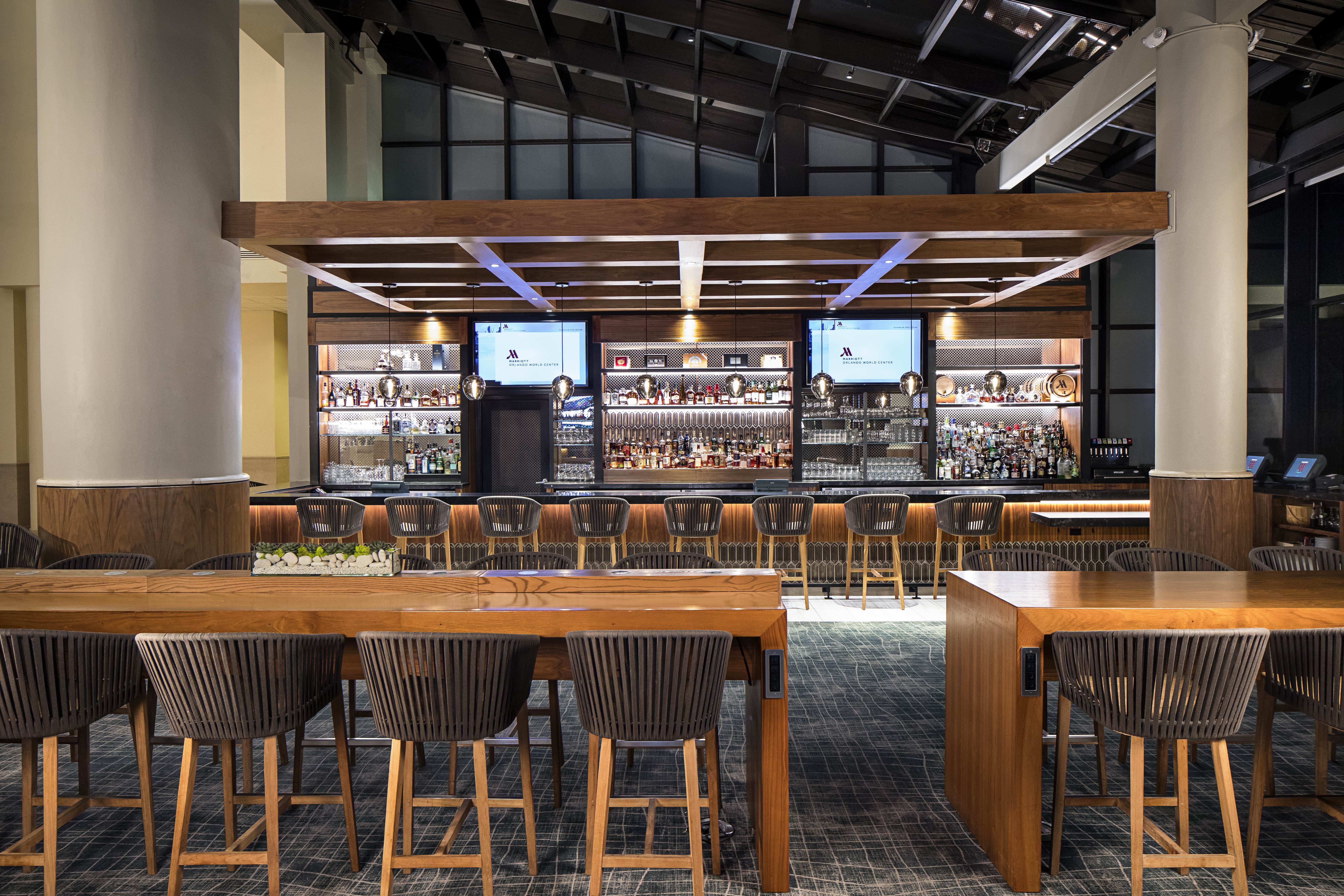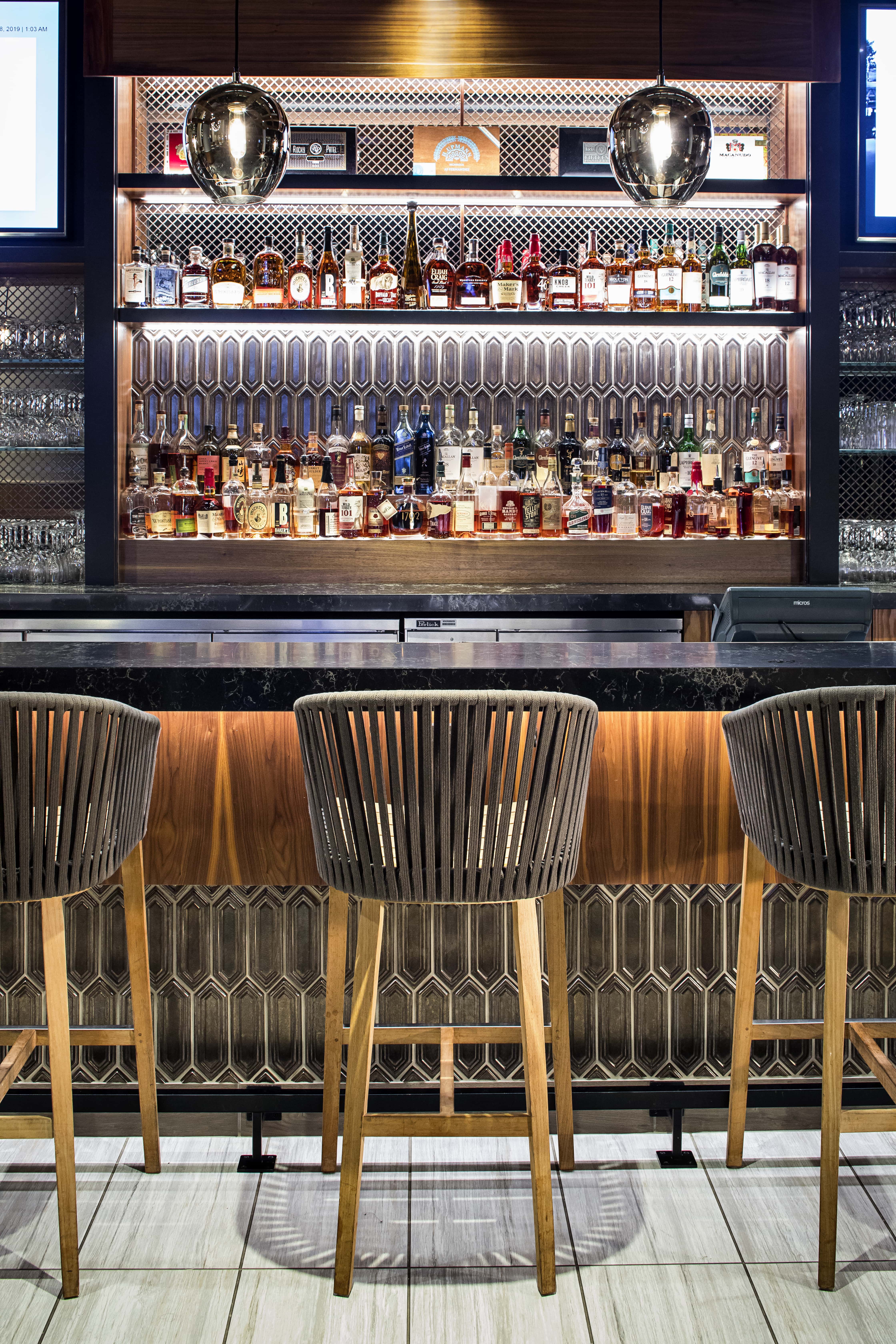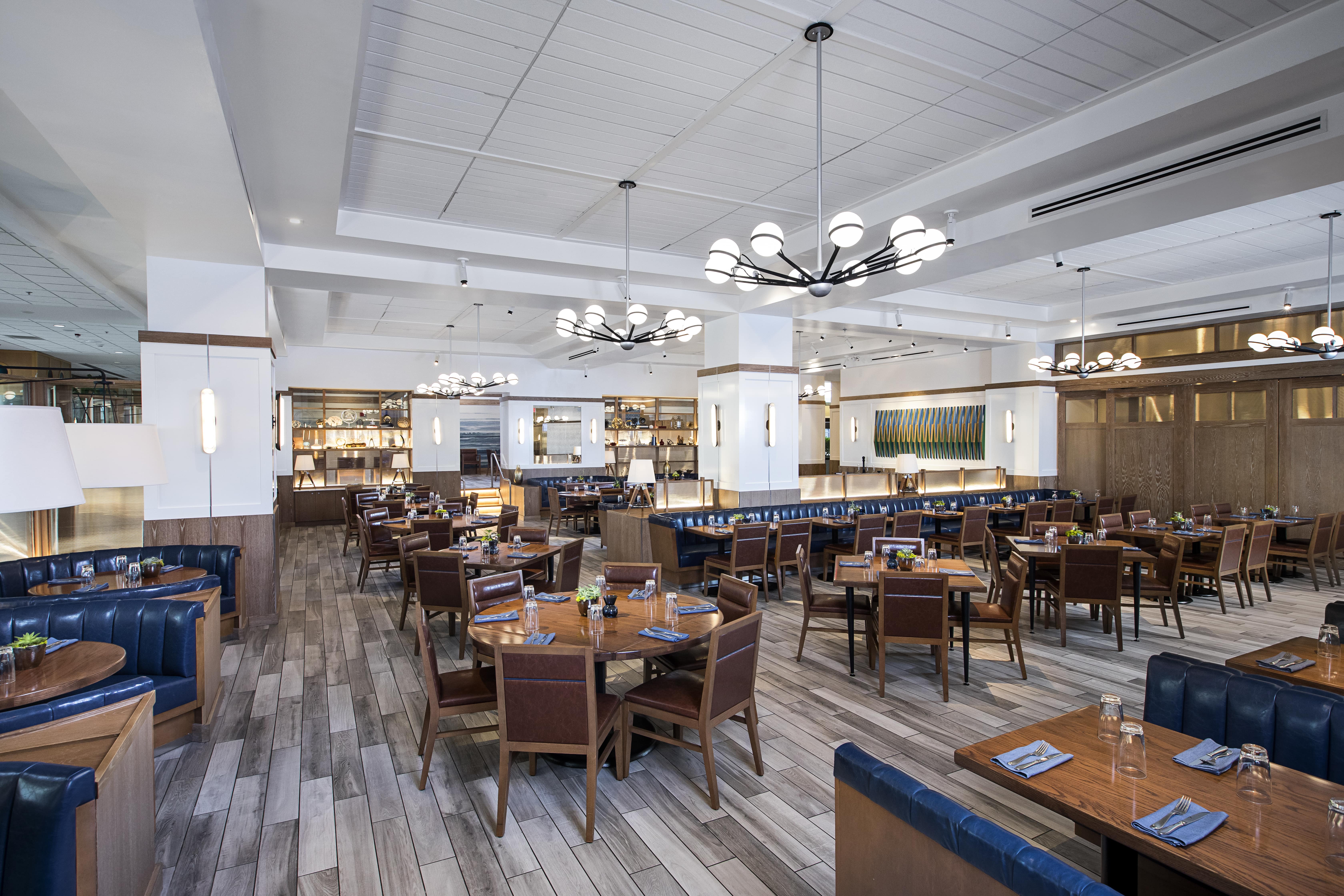 Design, Garrett Singer Architecture and Design. Architecture, designONE Studio. Photo, Dane Sponberg of Rafterman.