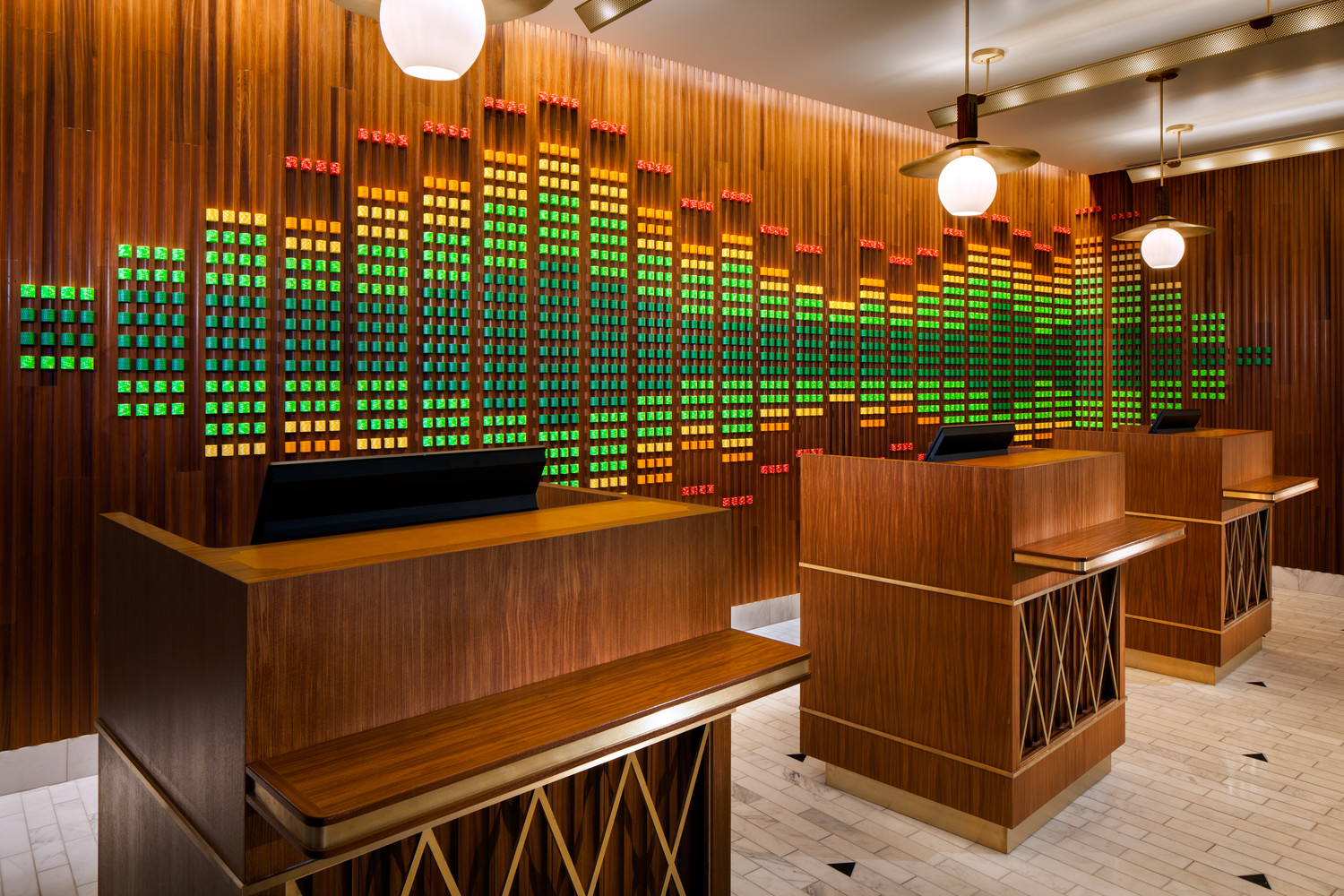 Having previously partnered with AvroKO on the Dropbox headquarters in San Francisco, Littman Brands Contract again teamed up with them for the breathtaking W Hotel in Las Vegas. As with their previous collaboration, Troy Custom worked closely with AvroKO's Goodshop division to execute their sophisticated designs.
The four principals of AvroKO—Kristina O'Neal, William Harris, Greg Bradshaw, and Adam Farmerie—bring distinct backgrounds and unique visions to bear on each project. Their emphasis on integrated design services—from interiors to menus, lighting to uniforms, art installations to wine bottles—results in unified spaces that convey a conceptual narrative.
They have a term for this: "design connectivity." This means that every element of a space relates to every other element in that space, and to the soul of the concept.
Used in spaces such as The Living Room and Lobby Desk as well as around the bar—always an important space in a hotel in a lively city—the collaboration between Goodshop and Troy Custom delivered exceptional lighting that contributed significantly to the vibe of the spaces it adorns and illuminates. Whether it's the brass-and-walnut lamps and bottle-shaped tube lighting installations around the bar or the subdued glamour of the inlaid ceiling pattern, Goodshop by Troy contributes significantly to W's mission of bringing the unexpected and the elevated to Las Vegas hospitality.